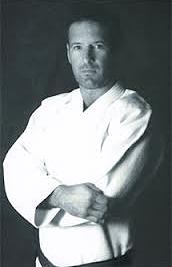 Harvy Berman
Harvy Berman is Warrior Way's owner and Head Instructor. A black belt in American Freestyle Karate, Harvy began training in Brazilian Jiu-Jitsu over two decades ago. Harvy began training under the legendary Gracie family, and trained under the tutelage of Grandmaster Helio Gracie, and brothers Rorion, Relson, Royce and Rolker Gracie. It was during this time that Harvy became close with Professor Caique and was one of Caique's first official training associations in the states. Harvy holds a 3rd degree black belt under Caique and heads up Warrior Way Brazilian Jiu Jitsu, and Kids Program. Harvy received his Bachelor of Arts in Sociology from Wayne State University.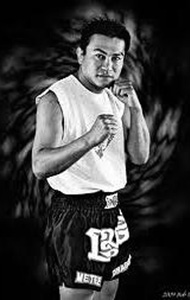 Matee Jedeepitak
Matee Jedeepitak, a.k.a. Dragon Leg, is Warrior Way's Muay Thai instructor. Born and raised in Thailand, Matee followed the traditions of Muay Thai and began training and fighting at a very early age. With over 200 professional fights Matee developed a loyal fan base and is often considered to be one of the all-time best left-handed Muay Thai fighters. Matee has held the prestigious Lumpinee stadium championship belt for 5 years. In addtion he held the World Muay Thai Council championship belt for 4 years. After coming to the United States in 2001, Matee has won the I.K.F Pro San Shou Welterweight Championship belt.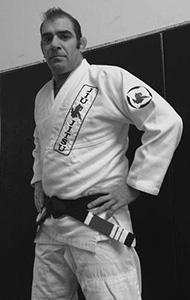 Angelo Popofski
Angelo Popofski is one of the main instructors, as well as the program director, at Warrior Way. Angelo began training with Royce and the Gracie family nearly 15 years ago. During his time at the Torrance Gracie Academy, Angelo began to train closely with Caique and has progressed to 2nd degree black belt under professor Caique's guidance. With over 20 professional mixed martial arts fights, Angelo is Warrior Way's most experienced Mixed Martial Arts fighter.
Angelo received his Bachelor of Arts in Economics from Albion College and his Teaching Degree from Wayne State University. He's currently holding a position as a middle school teacher in West Bloomfield.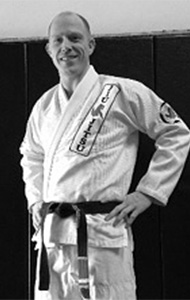 Brandon Fracassi-McDaniel
Brandon Fracassi-McDaniel started training at Warrior Way as a teenager and has trained for more than a 15 years. He began his Jiu-Jitsu training under the Gracie family training with Royce and Rolker Gracie and through them was introduced to Master Caique. Brandon received his Black Belt from Master Caique in November 2009 and is currently a 2nd degree black belt. Brandon devotes his time to learning the intricacies of Jiu-Jitsu practice and teaching from Master Caique. He has collected several sport Jiu-Jitsu and submission grappling titles as well as learning Muay Thai. He teaches both Jiu-Jitsu and Kid's program's at Warrior Way as well as being the Assistant Program Director. Outside of Warrior Way Brandon holds a secondary education degree from Eastern Michigan University.