FREE CLASS EVERY FRIDAY MORNING FROM 9:30AM – 10:30AM
Warrior Way is proud to support law enforcement. Our instructors have taught numerous classes to all levels of law enforcement including local, state, and federal. We frequently visit local law enforcement training centers to instruct classes on hand to hand self defense and defensive tactics. The curriculum we teach comes from more than 20 years of experience training law enforcement officers. We strongly believe that officers need to make training at Warrior Way Martial Arts part of their weekly practice for two very important reasons:
1. A well trained officer decreases their chances of getting injured by as suspect.
2. A well trained officer decreases their chance of injuring a suspect.
Warrior Way is committed to supporting law enforcement and provides a discounted tuition rate.
Warrior Way offers MCOLES 302 approved courses.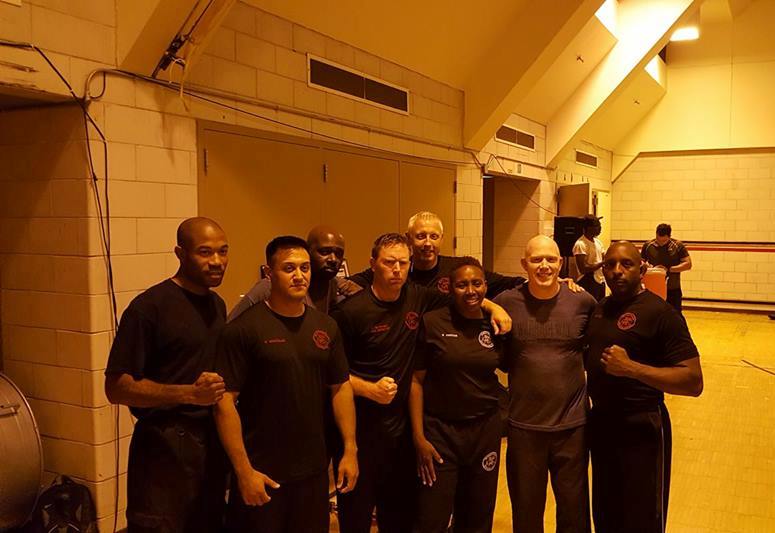 Professor Brandon McDaniel after instructing a course at Detroit Police Academy
FREE CLASS EVERY FRIDAY MORNING FROM 9:30AM – 10:30AM